【4/17.4/18】Free consultation on life after death in Nakano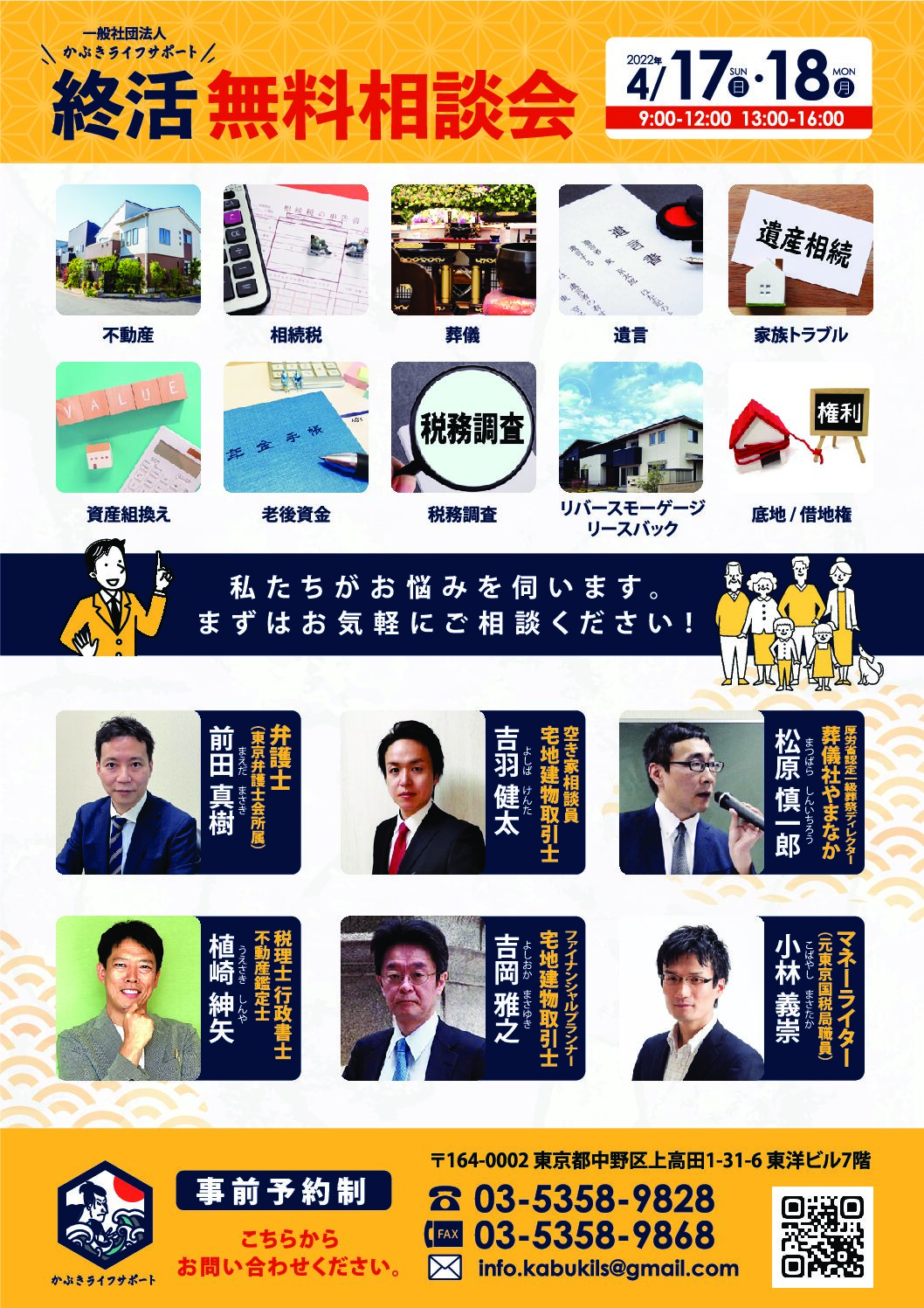 【Reservations are required】
Click here to register for the event.
TEL: 03-5358-9828
fax: 03-5358-9868
mail: info.kabukils@gmail.com


Experts in each field are available to help you with your concerns.
We can provide a wide range of services such as prenatal planning, gifting, tax reduction, inheritance simulation, estate inventory, graves, funerals, real estate management, family troubles, reverse mortgages, etc.

date

Date & Time Sunday, April 17, 2022 / Monday, April 18, 2022
time

Time 9:00 a.m. - 12:00 p.m. 13:00 p.m. - 4:00 p.m. (advance reservations required)
Venue

Place Bueno Plaza Nakano 1F, Inz Nakano Bldg. 3-33-3 Nakano, Nakano-ku, Tokyo
contents

"I need advice on graves and funerals."
"I want to prepare for my parent's dementia," "I want to solve family troubles," "I want to request a lump-sum inheritance procedure.
"I would like to have all inheritance procedures done at once."
"I don't know how to proceed with the division of my inheritance," "I need advice on retirement funds."
If you have any of these concerns, please feel free to contact us.


map