【10/2 & 10/3】Free consultation on end-of-life planning in Shinjuku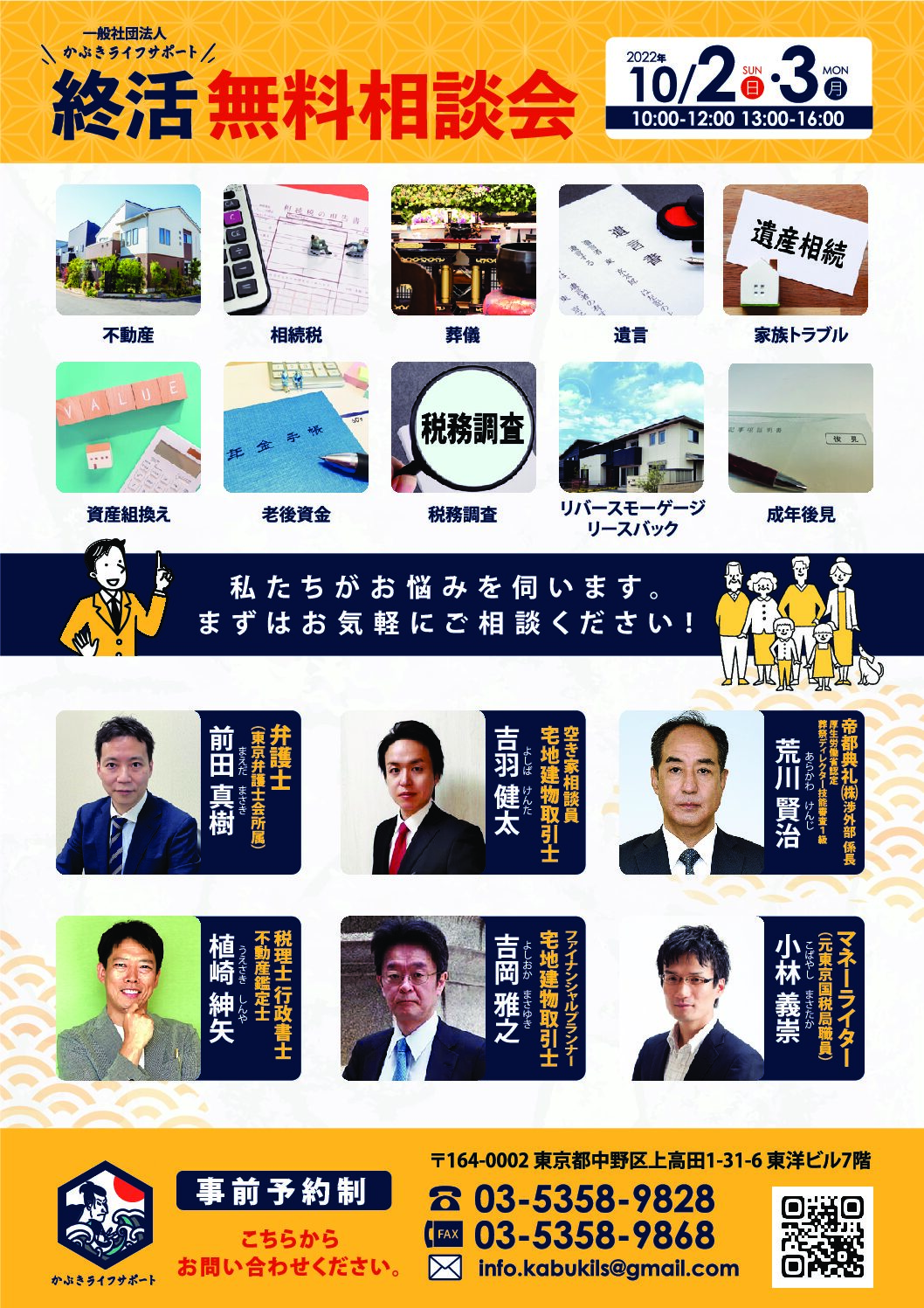 【Reservations are required】
Click here to register for the event.
TEL: 03-5358-9828
fax: 03-5358-9868
mail: info.kabukils@gmail.com

TEL: 03-5358-9828
FAX: 03-5358-9868
mail: info.kabukils@gmail.com


Experts in each field are available to help you with your concerns.
We can provide a wide range of services such as prenatal planning, gifting, tax reduction, inheritance simulation, estate inventory, graves, funerals, real estate management, family troubles, reverse mortgages, etc.
date

Sunday, October 2, 2022 / Monday, October 3, 2022
time

Afternoon 10:00-12:00 Afternoon 13:00-16:00 (by appointment only)
Venue

Housing Stage Shinjuku, 2-2-32, Hyakunincho 2-chome, Shinjuku-ku, Tokyo 169-0073, Japan
contents

I need advice on graves and funerals.
I want to prepare for my parent's dementia.
I would like to have all inheritance procedures done at once.
I don't know how to proceed with the division of inheritance" "I need advice on retirement funds.

If you have any of these concerns
Please feel free to contact us.
map